Category:
Guide to Nebraska
Nebraska – The word Nebraska means flat river or broad water in the Indian, meaning the Platte River. Nebraska has a population of approximately 1.5 million and is also known as the "Cornhusker State" due to its maize cultivation. It was researched by the Spaniards and the French. In 1803 it was annexed to the United States as a result of the Louisiana land purchase and in 1867 became the 37th state in the Union. The capital is Lincoln. The main products are corn, cereals and cattle. Gerald Ford, the 38th President of the United States, is the best-known citizen of the state.
Nebraska State Holidays Searching for the public holidays in Nebraska? Most public holidays in Nebraska are treated...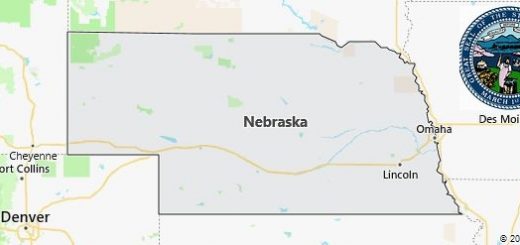 There are a total of 528 towns and cities in the state of Nebraska. Top 10 biggest...